For nearly 50 years we have been building a better community through helping our neighbors in need from a variety of locations all across town. Today, our new home is under construction and when complete, it will significantly improve our ability to assist our customers within an integrated service venue. With that in mind, our sights are set on ensuring EVERYONE feels welcome regardless of circumstance.
Learn more about HRDC's Community Commons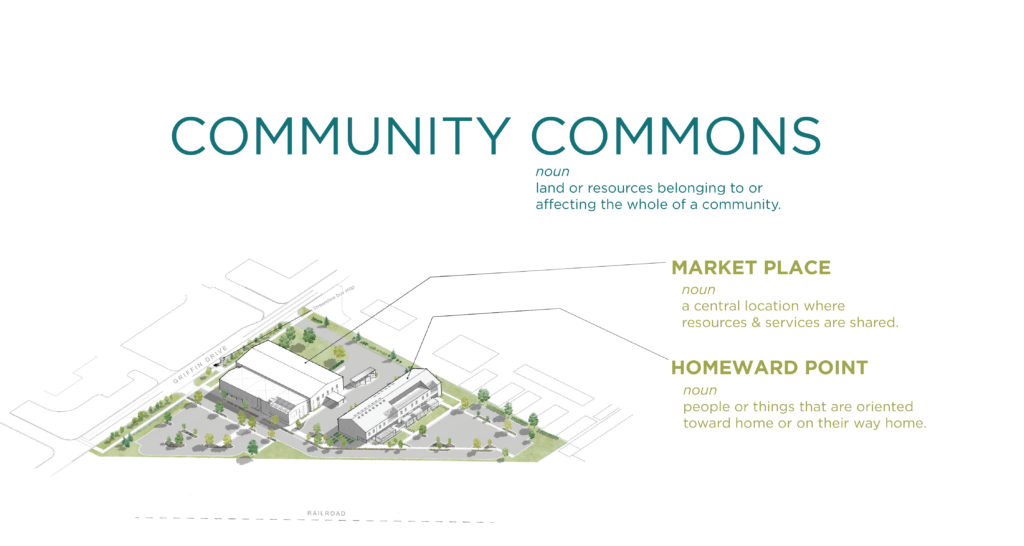 Located at 206 East Griffin Drive on 5.6 acres of land Community Commons will offer two buildings, Market Place and Homeward Point.
Market Place will feature HRDC's Food and Nutrition opportunities designed to ensure no one in our community goes to bed hungry. This building will feature a warehouse for emergency food storage, a commercial kitchen, a grocery area, a pay-what-you-can restaurant, and space for enrichment and educational opportunities. Here our customers will be greeted by HRDC staff members to begin a dialogue about how HRDC can best support their individual needs. Customers will learn about and have access to the full scope of services available to help mitigate tight budgets and to avoid or eliminate crises.
Homeward Point will be home to our year-round shelter. Designed to address the needs of our homeless community, HRDC's new shelter was thoughtfully planned from a trauma-informed point of view and includes dedicated space for families with a much-needed separate entrance. Additionally, offices for HRDC staff and community partners will be located within the building to ensure immediate support can be provided to those in crisis. While onsite, our guests will be able to take advantage of a variety of services to help ensure their experience with homelessness is brief and that they are well-supported as they move toward a path of stability.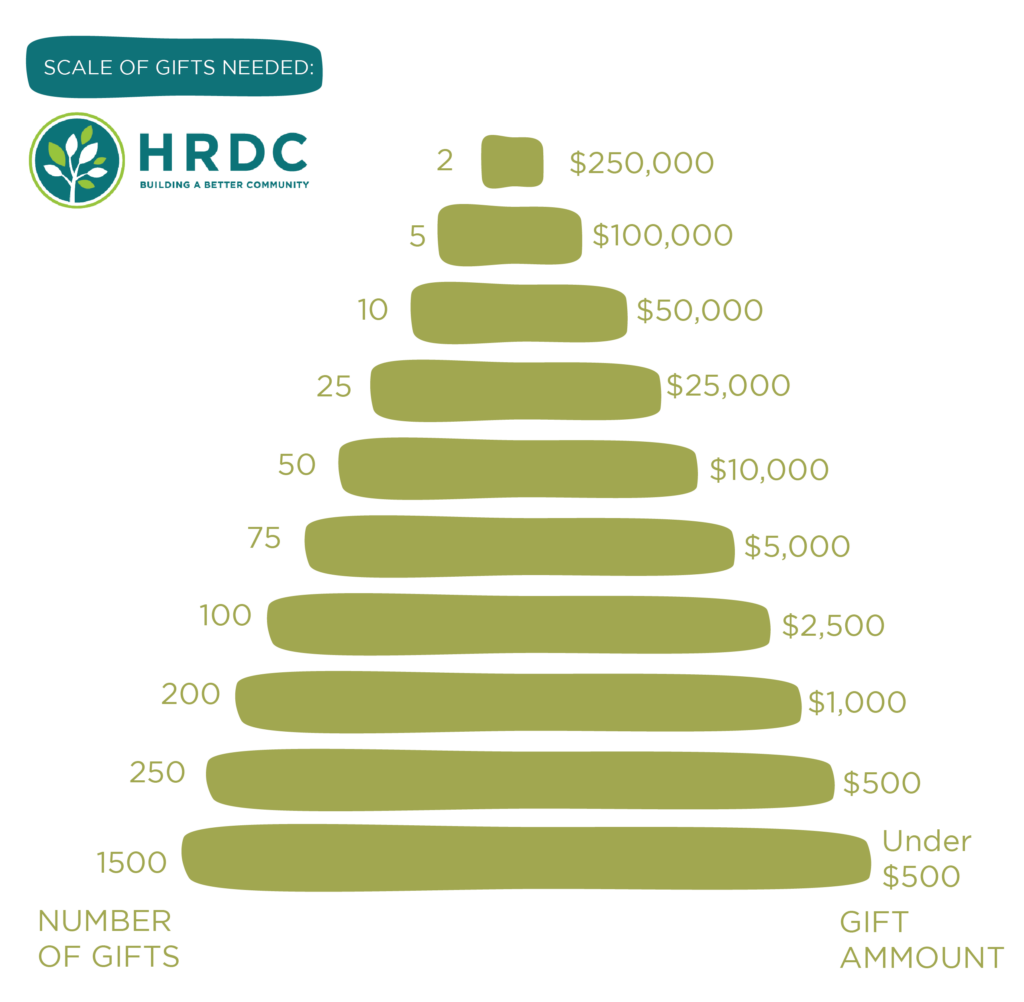 Philanthropy plays a significant role in the success of HRDC's Community Commons. A dedicated team of community leaders have set a goal to raise $15 million.
Total raised – $11,106,601
Every donation is impactful and moves us closer to better serving our community.
To learn more about donating or if you would like to attend an HRDC facilities tour contact Kristin Hamburg, HRDC Development Director at 406-585-4877 or khamburg@thehrdc.org.
Learn about HRDC and Our Vision for the Future in the video below. Click on image below to play.
Market Place
Ground breaking was held on April 14, 2022
Market Place will be home to all HRDC programs that address hunger in our community, including our Gallatin Valley Food Bank, Fork and Spoon pay what you can restaurant and more. The majority of HRDC staff that work closely with our customers will also be relocated to our Market Place.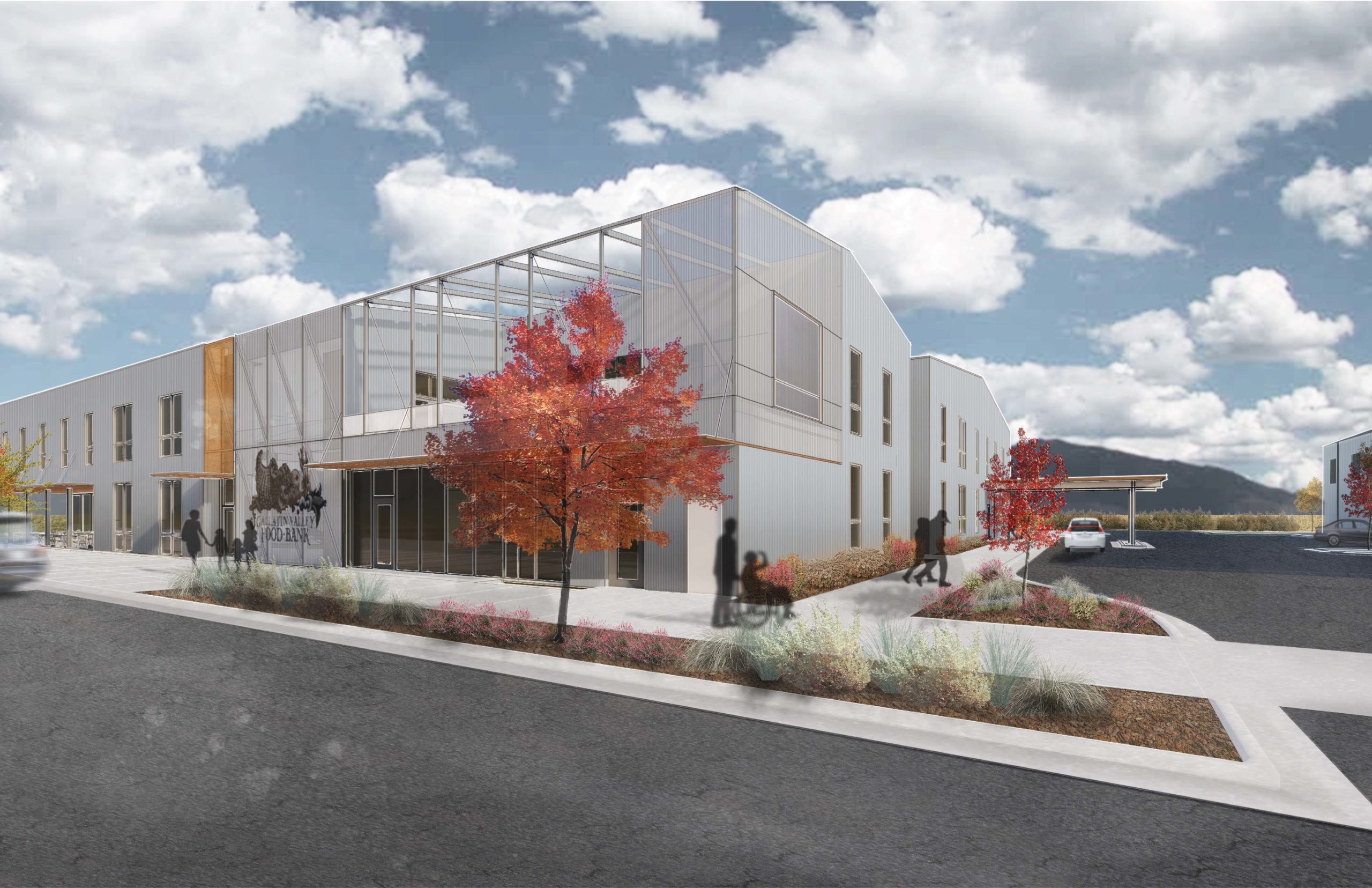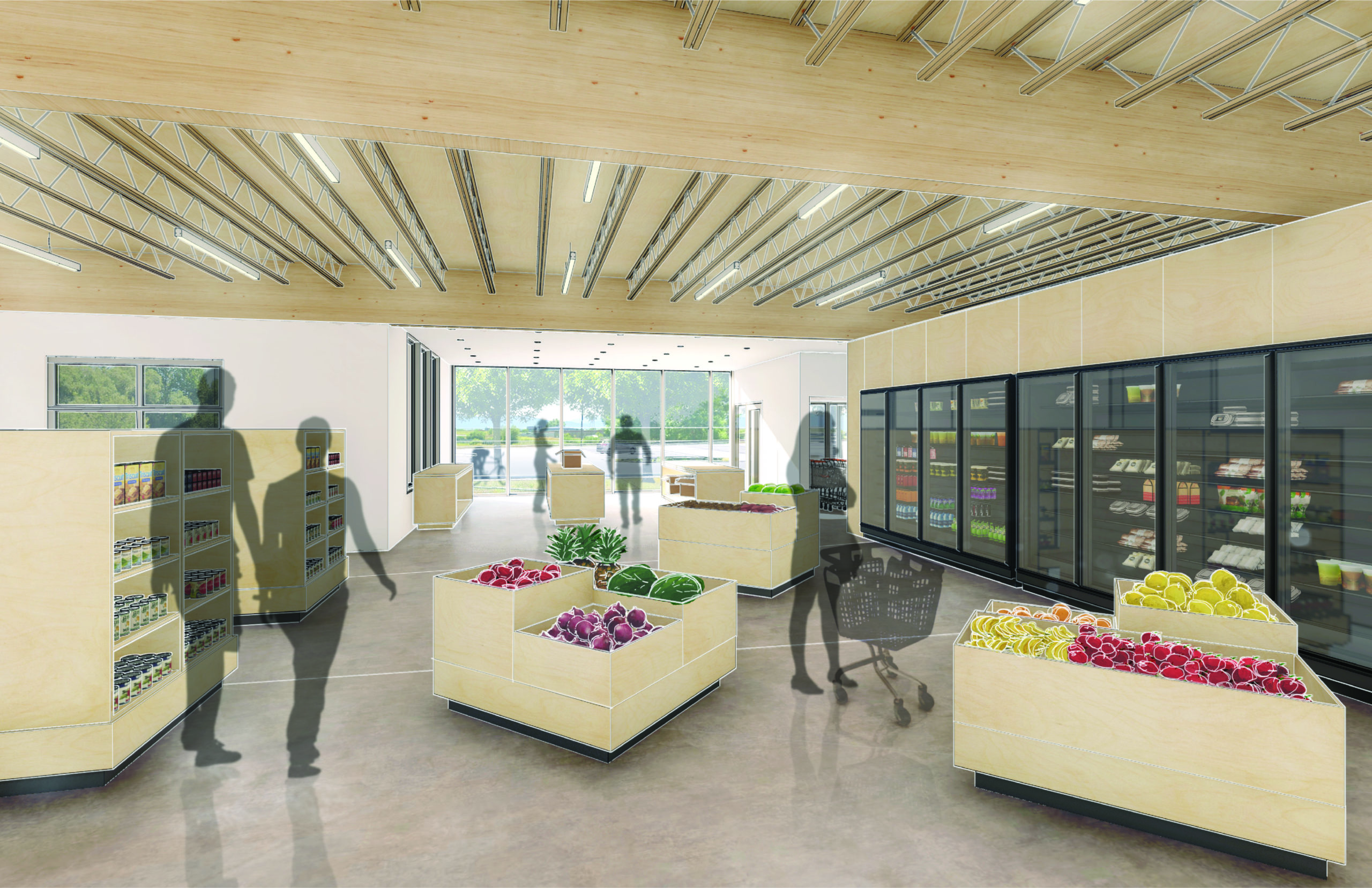 Homeward Point
Emergency Year-Round Shelter
Homeward Point will be home to our year-round shelter with a resource hub which will provide our customers on-site access to the services and opportunities offered by HRDC and our community partners.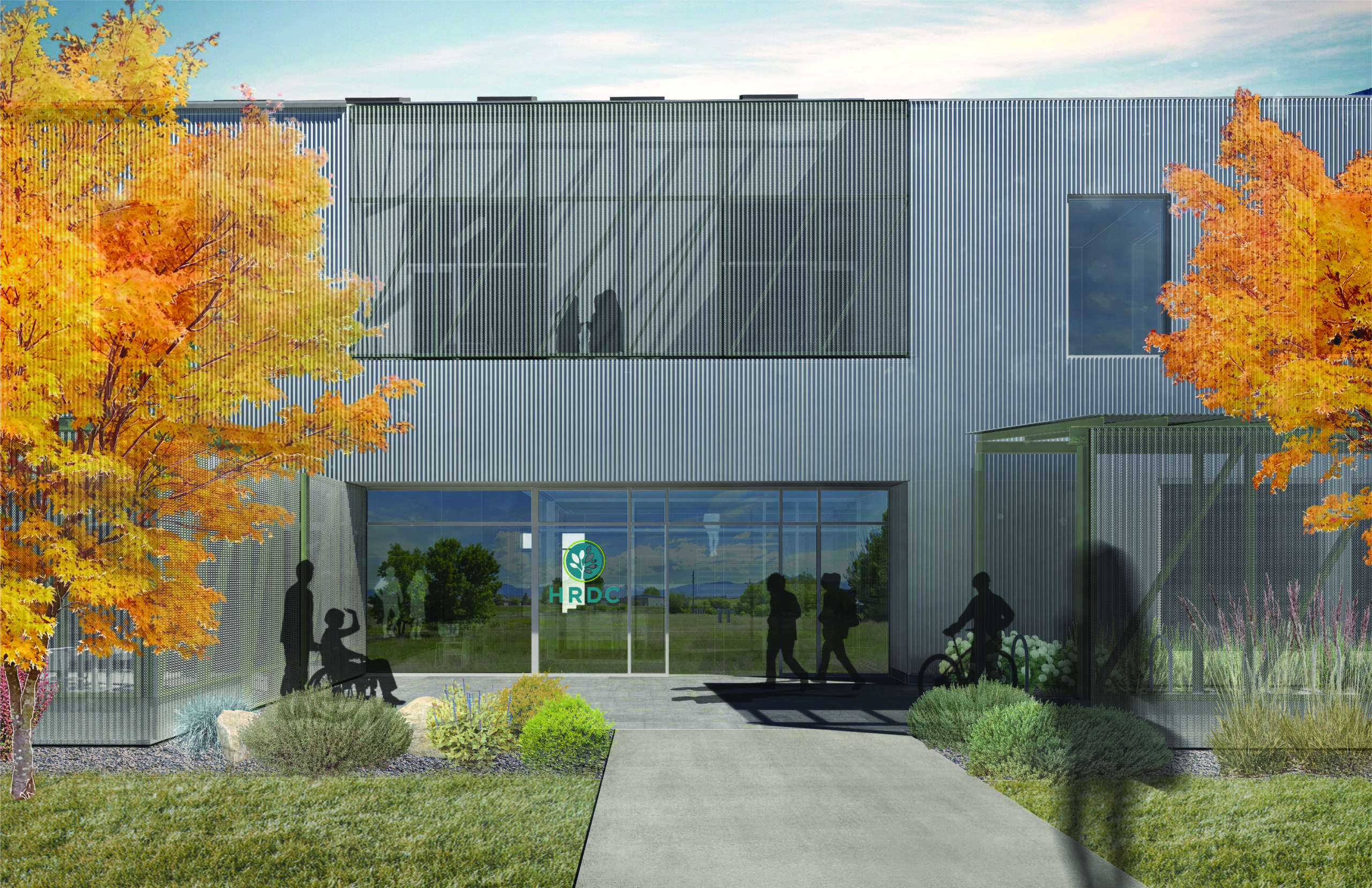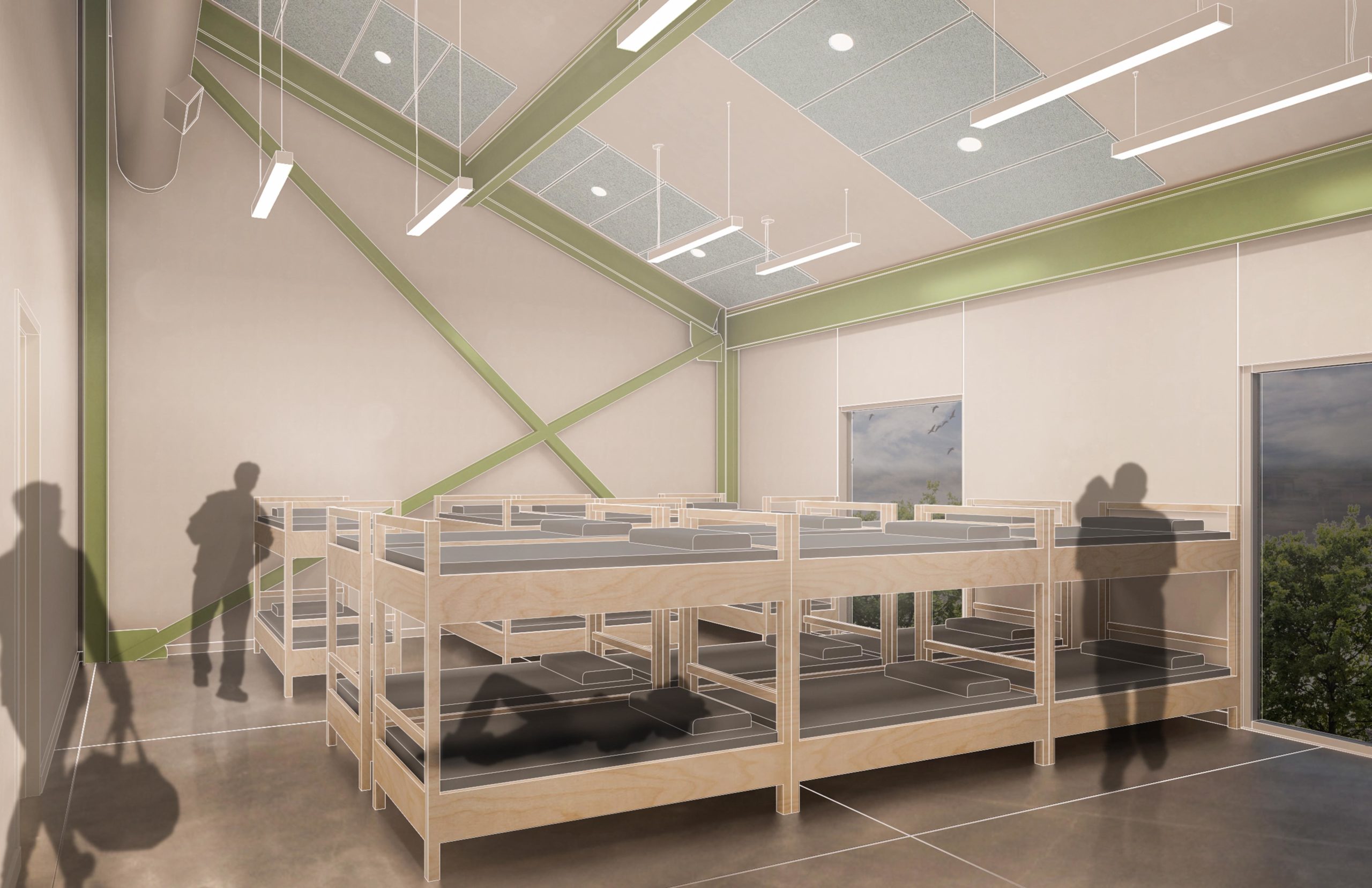 Housing First Village
Final seven homes completed in Summer 2022
Located on Wheat Drive, Housing First Village is 19 tiny homes in Montana's first supportive housing community for people who have struggled with chronic homelessness.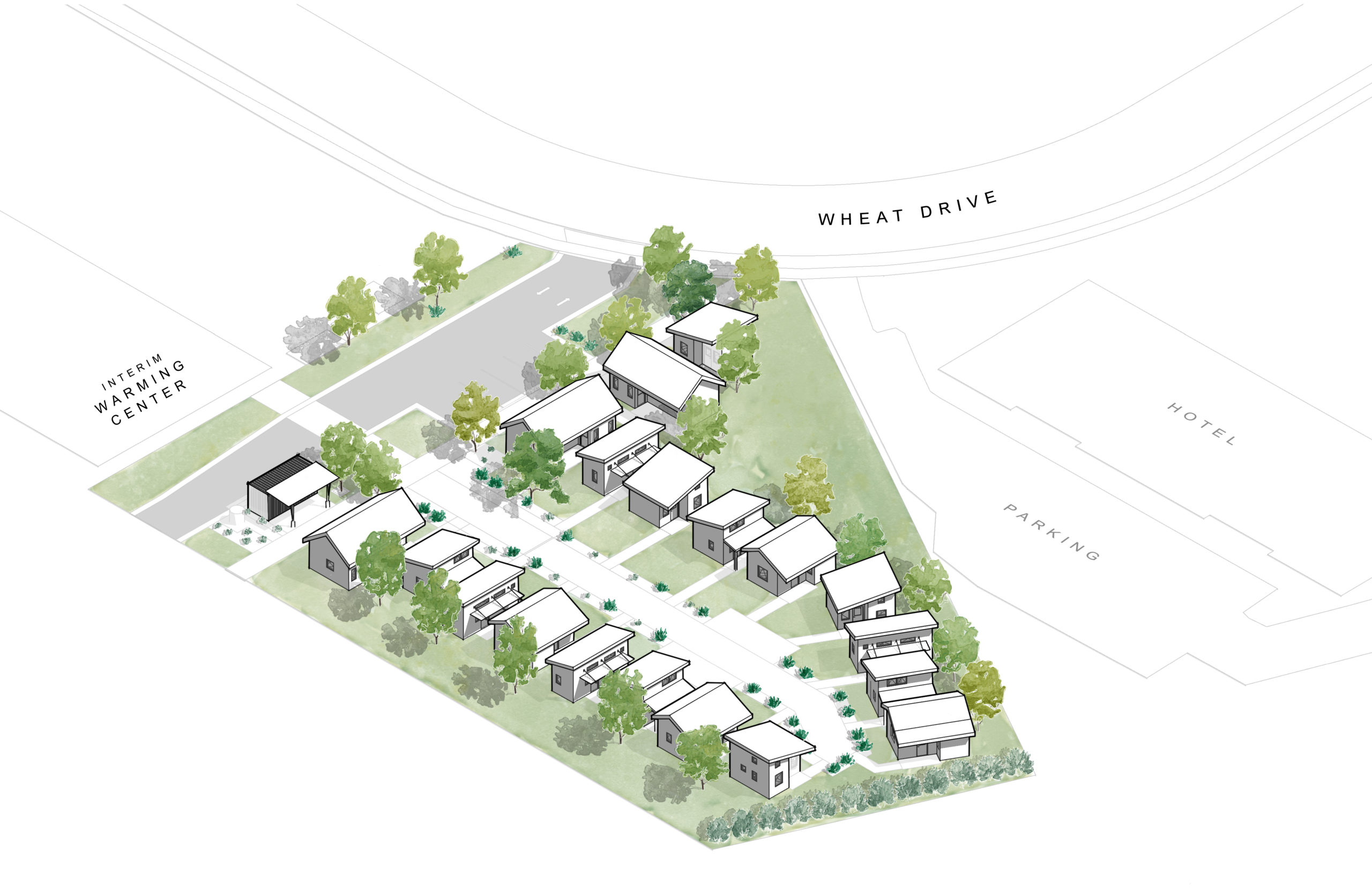 For more information about our Capital Campaign contact Kristin Hamburg, HRDC Development Director at 406-585-4877 or khamburg@thehrdc.org