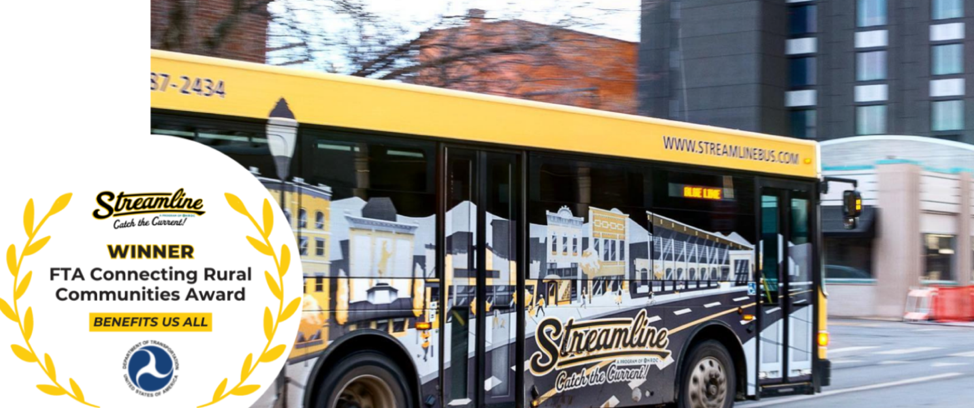 FOR IMMEDIATE RELEASE
May 2, 2023
Victory Statement
Gallatin Valley Urban Transportation District
CONTACT:
Heather Grenier, HRDC CEO/President:
406-585-4891
Penny Johnson, HRDC Communications Manager:
303-828-8481
BOZEMAN – Community advocates for the creation of the Gallatin Valley Urban Transportation District (GVUTD) celebrated voters' approval of the measure Tuesday night, saying that the newly established district will enable the Streamline bus and Galavan paratransit services to continue to meet the transportation needs of our community. The GVUTD will include all of Belgrade and Bozeman and areas in between.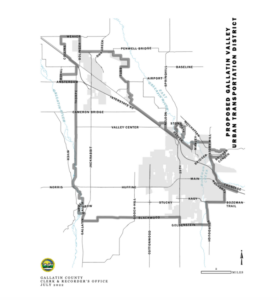 "This is a great affirmation of support from voters that demonstrates the importance of these services to our community as it continues to grow," HRDC President/CEO Heather Grenier said.
"Creating the UTD was needed to ensure that Streamline and Galavan continue to receive the federal transit funds that make up the largest portion of their budgets," Grenier said.
While the Gallatin Valley was formerly viewed as a "rural" area in the eyes of the Federal Transit Administration (FTA), it is now considered a "small urban" area. This means FTA funds can no longer go directly to HRDC (a private non-profit) to operate Streamline, and instead must be administered by a local government or by a transportation district.
"The GVUTD is the future home of Streamline and Galavan," Grenier said. "The District will have its own board, comprised of community members and representatives appointed by elected officials from the City of Belgrade, City of Bozeman, and Gallatin County."
"Having a structure, and a board, that is focused only on public transportation in our Valley will keep these services strong and ensure that they continue to keep up with the growing need for zero-fare, accessible transportation in the Gallatin Valley," Grenier said.
YES for Streamline Treasurer Mitch Bradley was grateful for voters' support of the measure.
"We're so thankful to the community for supporting this measure," he said. "People in Belgrade, Bozeman and the surrounding area really respect Streamline and Galavan. It's clear that they understand that these services benefit us all: They help get students, seniors, people with injuries and disabilities, including many veterans, where they need to go, along with community members who can't or choose not to drive."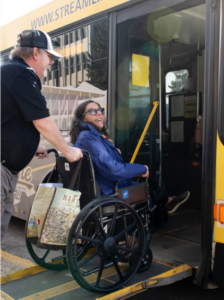 "These services connect people to school, shopping, doctor's appointments and visits with friends and family," Bradley added. "I know, as a former business owner, that our local workforce and business owners depend on them."
"Streamline also helps reduce traffic congestion, demand for parking and helps keep our air clean by reducing the number of cars on the road," he said.
The GVUTD was on the ballot thanks to an incredibly successful signature-gathering effort last year. Advocates submitted 16,166 valid signatures to surpass the required goal of 12,935 by 3,231 (25% more than needed.)
There is no cost to Gallatin County Voters for the creation of the GVUTD.
The Streamline bus service operates from 7 a.m. to 10 p.m. Monday through Friday, and from 9 a.m. to 6 p.m. on weekends, and includes four Bozeman routes along with weekday commuter service to Belgrade.
Galavan provides transportation to seniors and people with disabilities or injuries, including many veterans, on a flexible basis in Bozeman, Belgrade, Manhattan and Three Forks.
The transition of governing responsibility from the HRDC Board of Directors to the GVUTD Board of Directors is expected to take two years. In the meantime, riders can expect both Streamline and Galavan service to operate as normal.