hrdc's capital campaign for the future
A little about HRDC's future home
For almost 50 years HRDC has been committed to building a better community. To continue that commitment and keep pace with growth in our area, HRDC is proud to announce the groundbreaking of our new home.
Located at 206 East Griffin Drive, our new home is designed to effectively deliver a variety of support services to our neighbors and was conceived in direct response to the growing needs of people living and working in Southwest Montana.
A community of our size needs better solutions than what is currently available, and with an estimated opening date of Spring/Summer 2023, our new home will significantly improve HRDC's ability to combat hunger and homelessness within an integrated service environment.
Philanthropy will play a significant role in the success of our future. With the help of a dedicated team of community leaders, HRDC has raised $10.9 million dollars with a goal of raising $15 million by project completion.
GIVE TODAY and help HRDC meet a generous donor's commitment of a $1 million dollar match. Thanks to Kendeda Fund for supporting HRDC and pledging to match dollar for dollar on the first million dollars raised following our April 15, 2022 groundbreaking.
Phase 1
Housing First Village
*Completed*
On Wheat Drive, Housing First Village will provide 19 tiny homes for Montana's first supportive housing community for people who have struggled with chronic homelessness.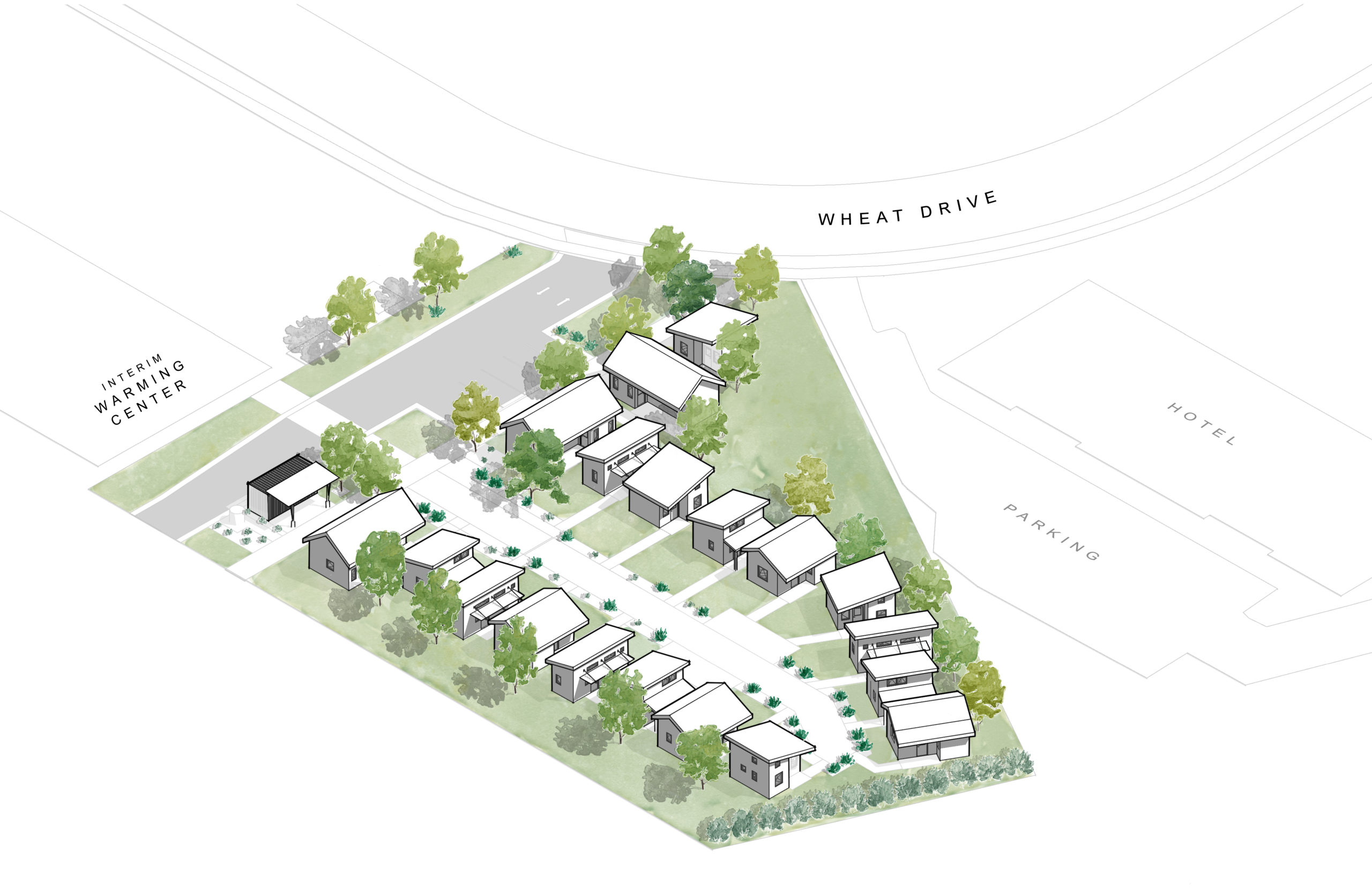 Phase 2
Food ReSource Center
*Broke ground on April 14th 2022*
Our new campus will be home to a food resource center which will include all HRDC programs addressing hunger, including our Gallatin Valley Food Bank, Fork and Spoon Restaurant and more.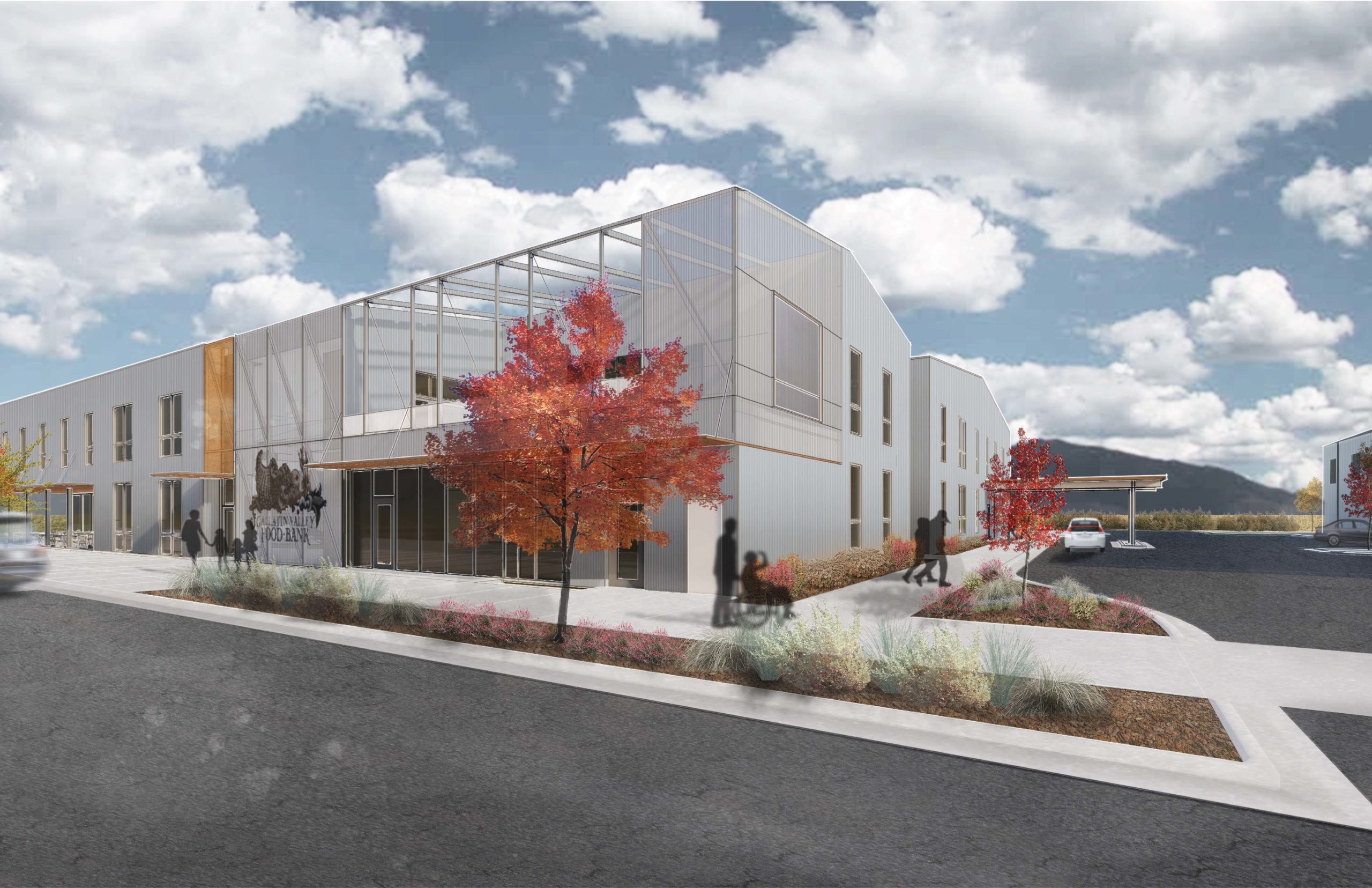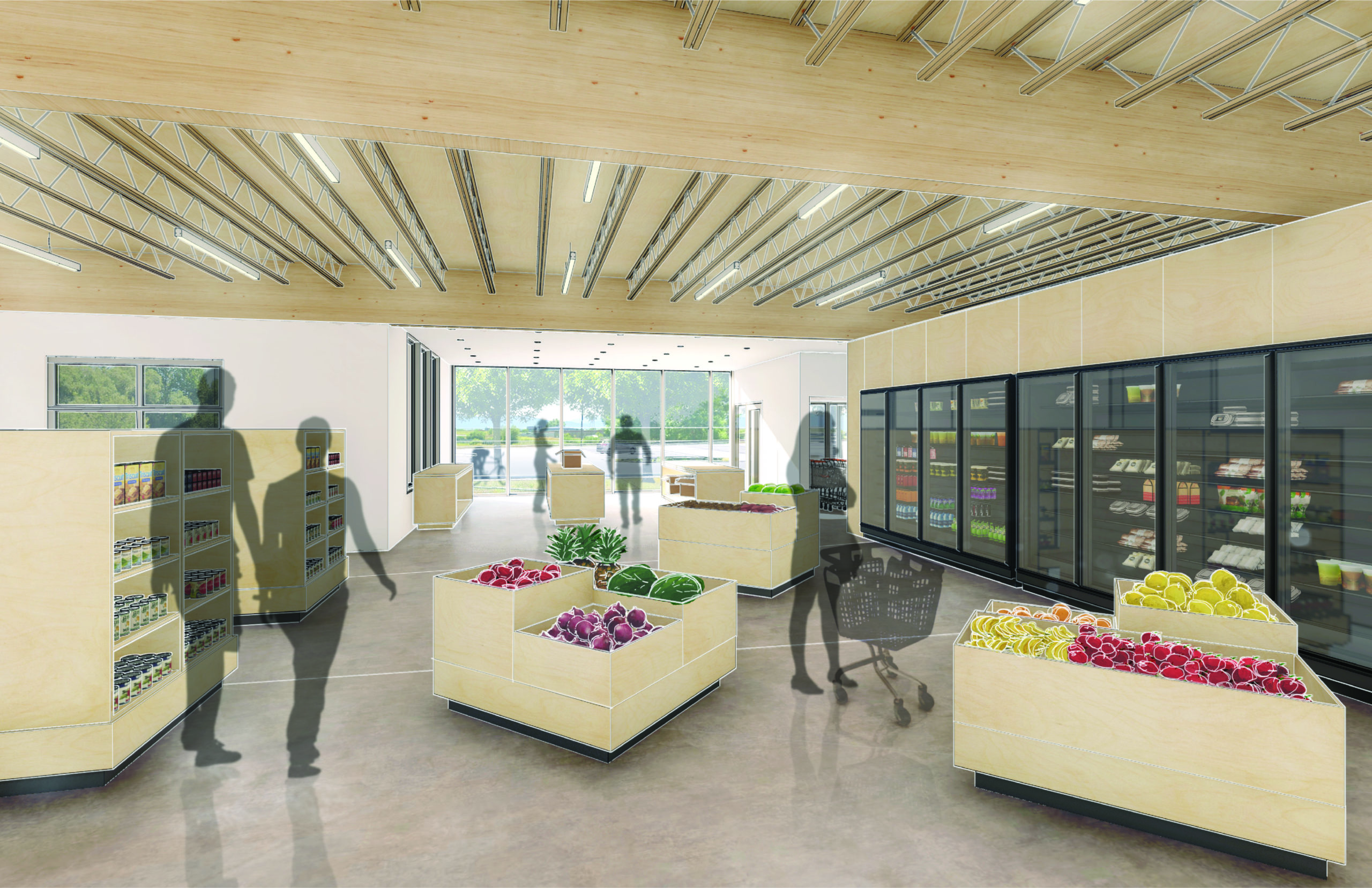 Phase 3
Emergency Year-Round Shelter
Our facilities will be home to Bozeman's only year-round shelter with a resource hub which will provide our customers on-site access to the services and opportunities offered by HRDC and our community partners.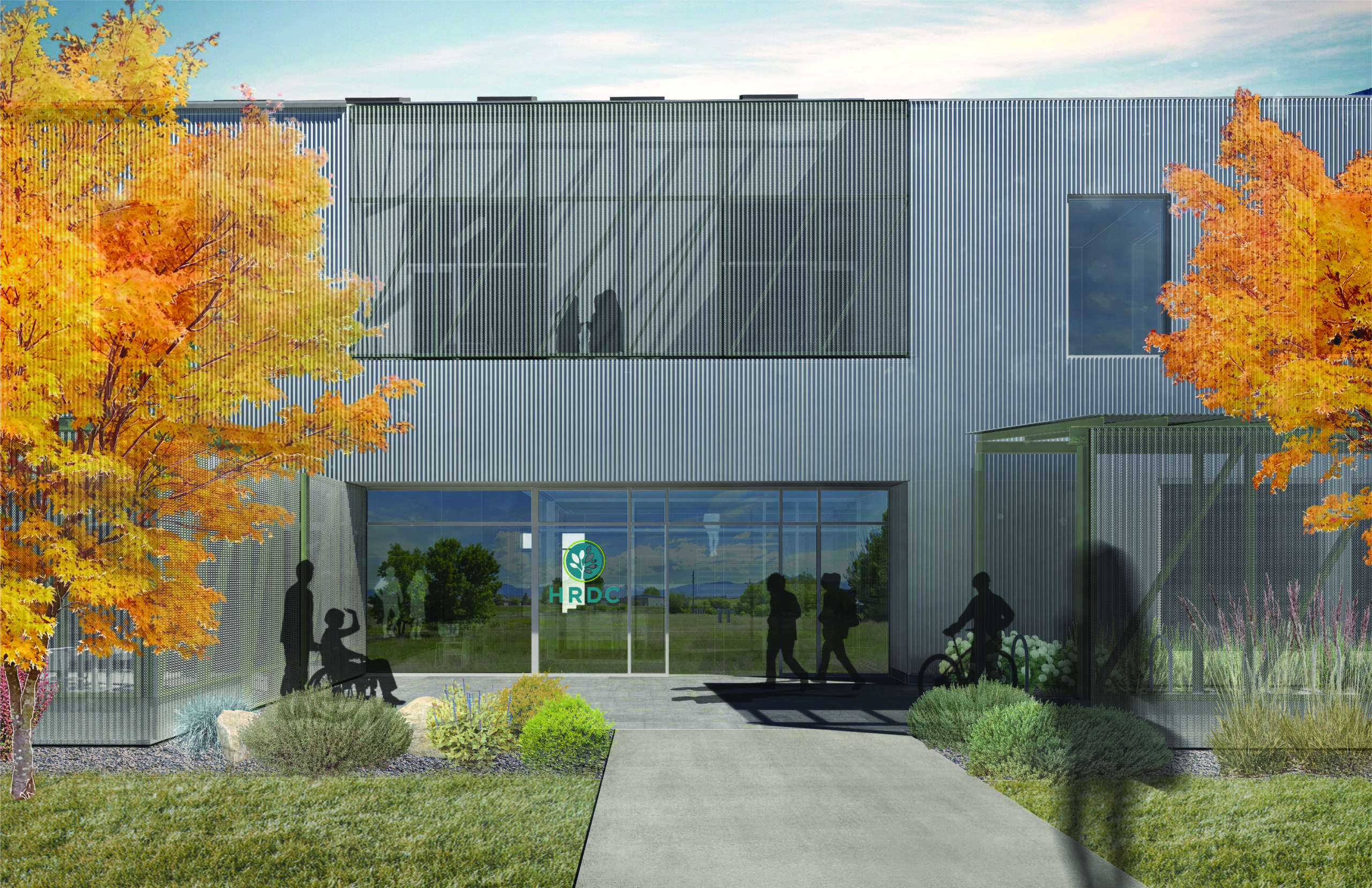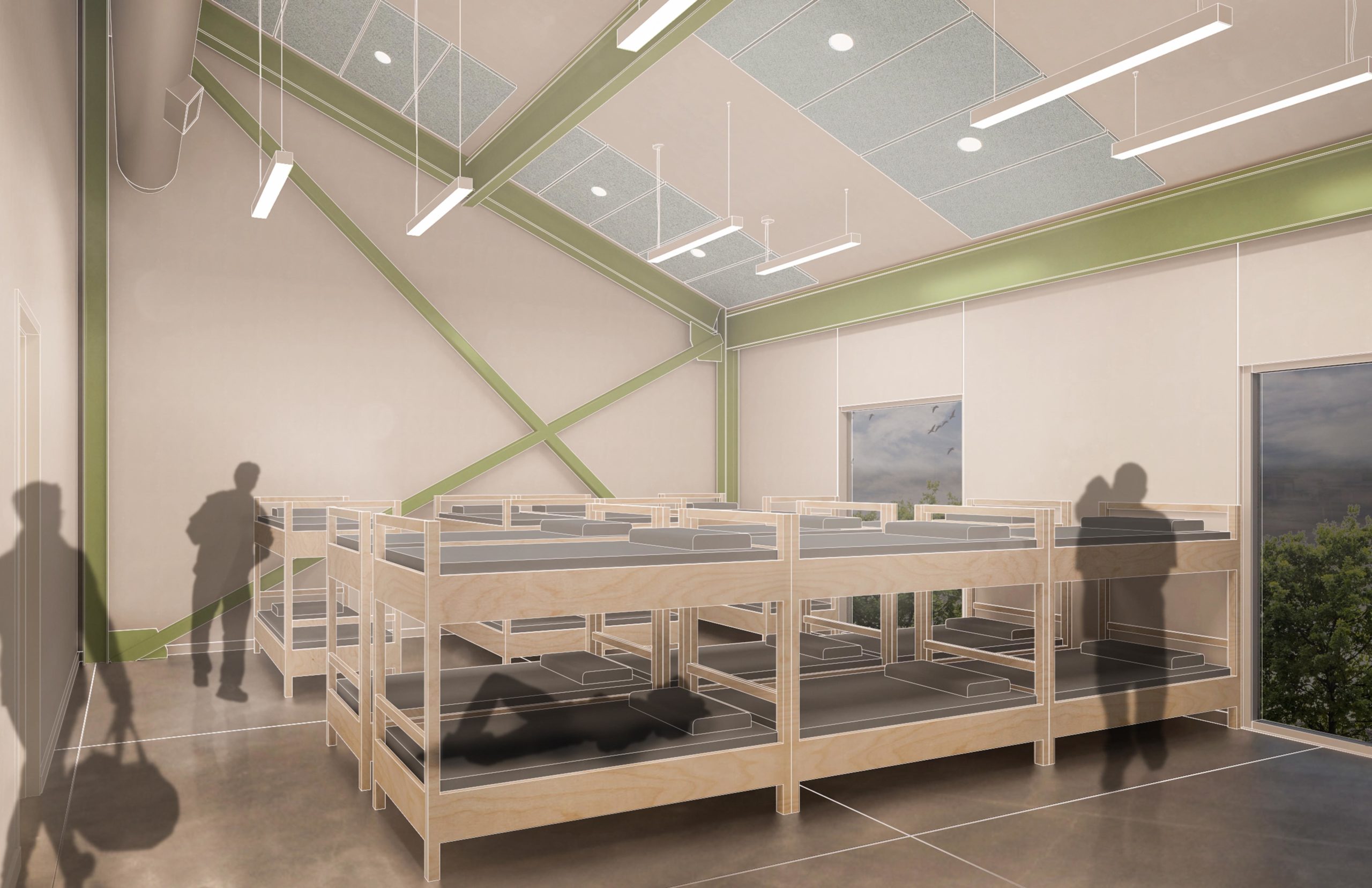 For more information about our Kristin Hamburg, HRDC Development Director at 406-585-4877 or khamburg@thehrdc.org